At Holy Spirit Catholic Primary School North Ryde
we have outstanding facilities for all students.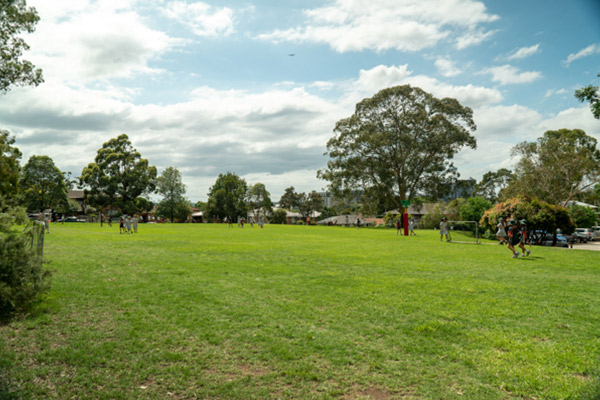 Playgrounds
Our two separate, spacious playgrounds allow students from different years to play team sports and in a safe environment. Our infants play equipment helps develop their gross motor skills and includes sandpits, climbing structures and slippery dips.  The passive play area is shaded and children can access a variety of construction toys and games. Our large primary play areas are grassed and used for various sports.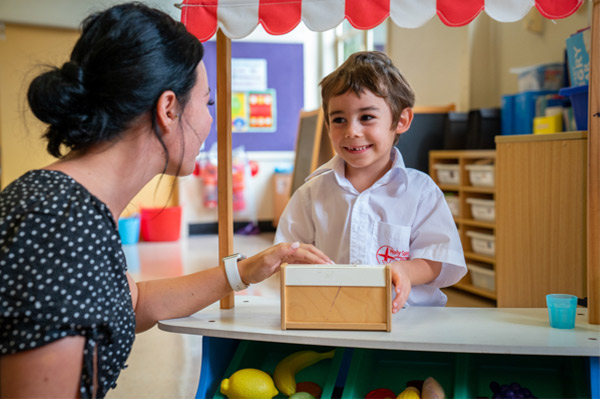 Before and After School Care
Before and After School Care is available and operates within the school grounds. It provides care from 7am–6pm, Monday to Friday. During school holidays, Vacation Care is open from 7am–6pm, Monday to Friday. During the January school holiday period, the centre is open for two weeks prior to the commencement of school.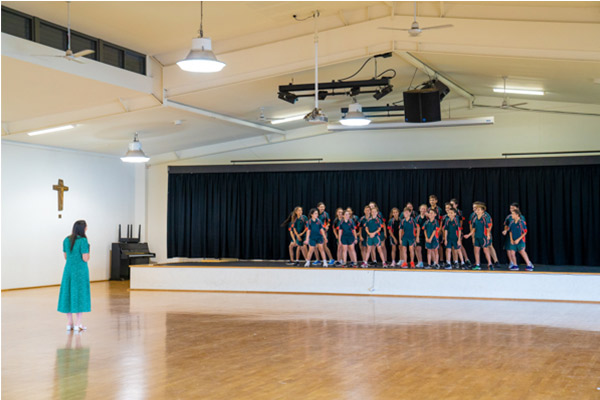 Hall
We have a well-equipped hall that can sit 500 people. It is used for all our whole school performances. Celebrations and various activities are conducted in the hall. It serves as an indoor sports area when the weather conditions are not suitable for outdoor activities. The parish and the Parents and Friends Association also make use of this great facility.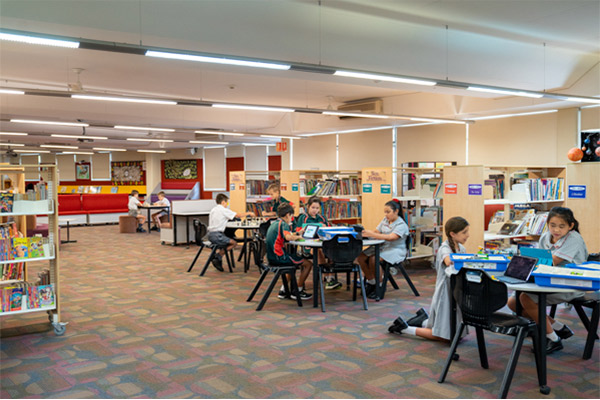 Library
Our modern and large library is in regular use by all our students. The space is inviting and well-equipped, it provides opportunities for collaborative learning across stage and year groups. It is open during lunchtime for students throughout the week.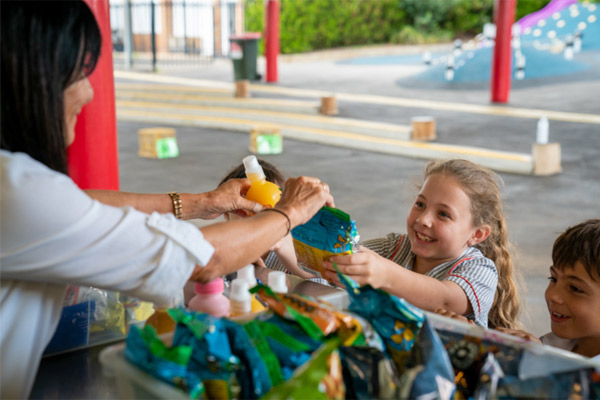 Canteen
The school canteen is open on Monday, Wednesday and Friday for lunch and recess orders. It provides a variety of nutritious and healthy food and drinks at a reasonable cost. Orders are placed through our online ordering system – Flexischools.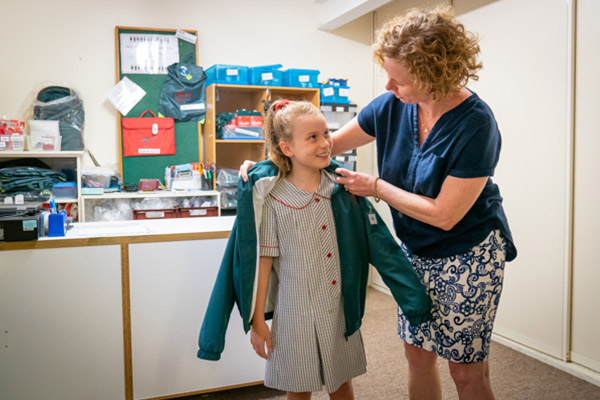 Uniform Shop
Our clothing shop is open on Friday from 8.30am–9.30am and we sell both new and secondhand items. All profits made from the sales of uniforms are given back to the school.